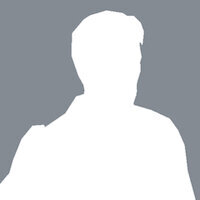 colonel-the-general
Members
Posts

78

Joined

Last visited
Clan
Current Clan
Clan Website
Profile Information
Gender
Modding Interests

Coder
Scripter
Texture Artist

Gaming Specialty
Operating System
Recent Profile Visitors
The recent visitors block is disabled and is not being shown to other users.
colonel-the-general's Achievements
Enthusiast (2/10)
It was official If there is a remedy for Windows 10 users with the Intel HD Graphics driver, I have yet to find it...

And I have just bought and downloaded the Steam version, didn't mod it one bit, and the zoom glitch still happened there. And surely, this must have happened once before... Rare nature aside, there's currently no way to fix this, as far as we know? I mean, I've done all I can from my side. If there's no cure for my specific situation, I guess I'll just have to live with it. If so, thanks for all the assistance here

After a long time of removing certain minor files, I still haven't been able to pinpoint the exact problem, but if anyone wishes to try out my GameData files for themselves, you're welcome to do it. Just message me and I'll send the folder through messages... Oh, yeah, and the fix was the OpenGL fix for playing the game on Windows 10. I just remembered

I can confirm that it isn't a single mod currently, but perhaps either a problem with the configs or an issue with the computer I use Windows 10 with Intel i5 graphics, and I downloaded a fix to run the game smoothly on my machine. So, it could be a compatibility issue or maybe I did mess something up in my SP config file here: https://drive.google.com/file/d/1wvj99xP6mSv5ndaMhqVUHZWuIQdi5qSy/view?usp=sharing

None at all. Not on my 32 or 64 bit machines, both of which used Windows 7 and ran the game fine (the Boba Fett level was a little iffy) Should we compare my configuration files to the vanilla ones to pinpoint the issue? I only added cheats to the key prompts and never touched any menu data, but just to be on the safe side...

Handful of cosmetic and sound mods, but nothing too conflicting with the document files, such as MENUS, from what I understand. The same thing happens without any mods whatsoever also...

This has never happened to me before, but in the SP Character Creation menu, when I click on the head tab, the whole playermodel widens and slides to the middle of the screen instead of zooming in on the head like it should. Has anyone else ever had a problem like this? What could the problem be, and is there a known fix? Example: https://drive.google.com/file/d/1hBZIYbM3H0ji3BU7lzKheQBVZuxWf5qs/view?usp=sharing

126 downloads

For my first file submission, I decided to just make and upload a quick little splice of the three parts to Eaglestriker's JOReE trilogy, while the Jedi Academy one was a more extensive project. As mentioned, I just fused the endings of the first two videos with the beginnings of the second and third by removing each "To Be Continued..." and fading the audio together. I also removed the "Disturbing Images" text frame from the "passing gas in the cockpit" scene and added the Eaglestriker logo from the end of the Jedi Academy Re-Edited Beyond Chrismas Episode vid. Jedi Academy Re-Edited Movie video here: https://www.youtube.com/watch?v=psPKj5fWVWs (I couldn't upload it here for some reason. Perhaps it was too long?) This is a fan edit of a fan-made parody, the creator of which has failed to respond to my message request to upload and share my edits well after a month. I do not claim ownership of the source materials in my edits of his videos, nor the source materials he used in his many edits or his edits themselves. The same goes for the JK3 one. Re-Re-Edited in VSDC Free Video Editor.