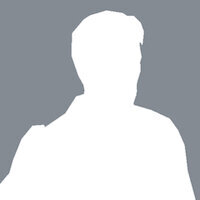 Posts

12

Joined

Last visited
829 downloads

Ported simplified Darth Vader parts for a wide range of choices to choose. See read me! I used Toshi's anakin head and cape for Darth Vader and the sounds he had in his. I also used his breather for a maskless Vader Modifications: - I ported simplified parts for a more accurate Darth Vader. Usage: - You can use this mod however you would like, however, make sure you give Toshi credit. Credit me as well. How to Install: - Locate your base folder for Jedi Academy and just drop it in there. NPC Names: - Darth Vader between ROTS and ANH: "Vader" - Darth Vader ROTS: Vader_ROTS - Darth Vader Rebels (Cut Mask): "Vader_R" - Darth Vader RO: "Vader_RO" - Darth Vader ESB: "Vader_ESB" - Darth Vader Battle Damaged with Helmet: "Vader_BD" - Darth Vader TFU BD: "Vader_TFU" Lightsaber: - I am too lazy to figure out where the lightsaber is in MD that Vader is using so if you unpack the .pk3 you can change the npc file to a different lightsaber. A Thank You: - Thanks for everyone always working to keep my favorite Star Wars game alive! Honestly this has been fun and I plan on making Palpatine's Senate Robe since no one has tried to make it in a long time!

I made a model, but I keep getting this error message and I am not familiar with it does anyone know how to resolve this error.

I noticed that there are slow, strong, fast, dual, etc. stance codes in the animation.cfg file, but I want to change the default medium stance and I am not sure which sequence code that is can someone help me out?

Thanks I figured it out it was because dragon was deleting the skeleton because I forgot to add the default frame at the beginning.

When wanting to create a new animation how do you make sure you are overwriting the correct frames and not frames 0 to whatever length your animation is. Also I have an issue when I try to use glamerger I keep getting told "can only merge frames from files with same number of bones." The other question I have is when I try to add a new animation mod why am I told by the game you cannot replace stormtrooper animation!

So that ended up being correct, but now I have an issue where the inside of that arm is transparent and I do not have any shader issues so if anyone has any ideas on why that is happening. Nevermind I got it fixed!

When I export my .glm and play jedi academy one of the arms almost looks transparent and you cannot see the texture. The mesh is then weirdly dark when I try to import it into blender. Any ideas on what the issue is? Here is a picture. https://www.dropbox.com/s/vjfw42lc1u44wqg/Pic Issues.png?dl=0

How come weighting randomly changes when I export and re-import my glm and then it looks weird in modview

New at modeling and learning. I have an issue where in blender my model looks perfectly fine, but in modview the bone and head shift up a foot and float above the body. When I try to reimport the .glm it looks perfectly fine, but then reexporting it does not seem to solve the issue. Any help would be great. https://www.dropbox.com/s/1h9f13xptzlid5e/Untitled2.png?dl=0 http://www.dropbox.com/s/1h9f13xptzlid5e/Untitled2.png?dl=0

I am having an issue with the hierarchy and just want some clarification. Modview tells me I have 67 surfaces, but only 72 are connected up through the hierarchy. Is the solution to make sure my model just follows the layer format for a Jedi Academy Model or is there more to it than that?