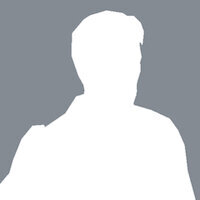 Posts

6

Joined

Last visited
@@Rooxon it's fine if you can't do the other request (don't do it though because I changed my mind about it lol) since you have lots of others to do anyways

@@Rooxon If you don't mind me asking, what program do you use to make these models?

Thanks so much @@Rooxon! Looks nicer than the reference picture I linked you to in my opinion! And by the way, how many more requests are left on your list?

I never realized you were on a pause @@Rooxon, lol. Can't wait to see the sabers in game! Quick question, will you make the curved lightsaber along with the additional saber I requested or is that for another time?

Just curious @@Rooxon, but what are you currently working on right now? I lost track lol

Take as much time as you need @@Rooxon, no rush! The other sabers your dishing out are already so awesome, keep it up!

Oh and btw @@Rooxon, I dropped a picture of another lightsaber hilt that you could possibly make at the top of this page if you don't mind looking! It's a rather interesting design for a lightsaber since it is related to the cross guard thing Kylo Ren's lightsaber has, but more angled upwards. The picture explains it all.

Damn nice work @@Rooxon and @@AshuraDX

I found an interesting saber design by someone on reddit so I'll just drop this here http://i.imgur.com/qKtBIsJ.jpg It reminded me of that Kylo Ren saber, so it would be great if you made this for me along with the other lightsaber I requested @@Rooxon! EDIT: If you do decide to make this, don't do anything special like I asked for the other lightsaber with 3 versions.

Can't wait to see all these new hilts finished! It'll feel fresh to see new ones in the game.