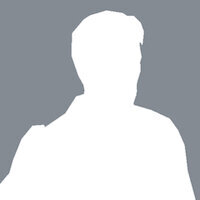 Posts

11

Joined

Last visited
Recent Profile Visitors
The recent visitors block is disabled and is not being shown to other users.
Rebel_Jedi's Achievements
I can't wait to try this mod out on JA

These characters models look aweome. Is there any way to get your hands on them?

Damn. This looks Awesome. I can't wait to try it out. We really haven't had a sp mod campaign for a while since Eve of Redemption and Deception.

These Models are awesome! Are they only for mp? Not sp support?

Hey Gustavo. Do you have Sabine's skin?

It actually doesn't give me a error after I'm kicked out of JA. But Darth Desolous works perfectly fine whenever I use him in sp. I never get kick out of the game when i use him.

Whenever I ever use darth phobos playermodel. It immediately kick me out of the game shortly after using her.

That's okay man. Can't wait to see the other models you have plan here. ?

Can you make a good Chopaa Notimo?? When I use his skin enemies don't attack me and are invincible.