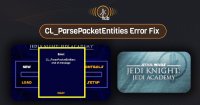 This has traditionally been an error given when a player is using a no-CD crack version of the game (a modified launcher that skips the check for the CD-ROM). If you are using one of those copies, simple answer is to buy the game on Steam or GOG.
If you are using a legitimate copy of the game from Steam and still get this error, try verifying local game files like so:

If you still have the issue, try re-installing the game.