Harry Potter Mod
Jump to navigation
Jump to search
The Harry Potter Mod is the name of an unreleased RPG themed mod project for JKA single player developed by the Harry Potter Mod team. The mod utilizes popular role-playing elements in order to create a massive Harry Potter themed experience for the player.
Harry Potter Mod
Developer
Harry Potter Mod Team
Release Date
N/A
Genre
Single player roleplaying
Development
[
edit
]
Background
[
edit
]
The mod originally started off as "Harry Potter and the Battle of Hogwarts", a discontinued single player mod by therfiles. While the mod had similar hopes as the Harry Potter Mod, the developer lacked the motivation to continue the project alone. However, afiNity later contacted therfiles regarding the "dead" mod. The two decided to collaborate on a new Harry Potter mod, and the Harry Potter Mod was born.
Using unreleased assets from "Harry Potter and the Battle of Hogwarts", the team was able to create exciting new features, like dialogue menus and combat spells. The team also received assets from Blastech and AHadley, core members of an old Harry Potter multi player mod, based off of The Open Jedi Project. The team benefited from Blastech's beautifully crafted effects and GFX art, and various other resources. Turquoise Dragon has also joined the team and is making maps for the team, while Magyk creates beautiful textures.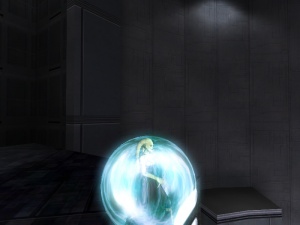 Features
[
edit
]
The mod promises many game play changes. Here is a list from the mod's forums:
"
Role playing
A huge list of spells, weapons, potions, robes, and much more
Reworked ammo system for spells, throws out the default system used by JA
Dialogue choosers which allow the player to be in full control of their destiny
Huge, free-roaming based maps
Beautiful effects
Entirely new user interfaces like the use of an inventory system
An exciting SP campaign" - http://jkahp.forumotion.com
The mod team also boasts other features, like a working broom and completely new "weapons".
Updates
[
edit
]
Instead of releasing minor updates frequently, the team has elected to release less frequent "development diaries", which showcase some of the mod's progress. An example of these diaries can be found here[1].
Team Members
[
edit
]
Active Members
[
edit
]
(from jkahp.forumotion.com)
| Member | Role |
| --- | --- |
| therfiles | Co-Founder and Co-Director, scripting, effects, maps, UI coding and skinning |
| afiNity | Co-Founder and Co-Director, UI coding, sounds, maps and graphics |
| Turquiose Dragon | Level designer and texture maker |
| Magyk | Texture maker |
External Links
[
edit
]