Main Page
Jump to navigation
Jump to search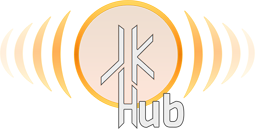 Welcome to the Jedi Knight Wiki
The Jedi Knight Wiki is a wiki, created by JKHub, about all aspects of Jedi Knight II: Jedi Outcast (2002) and Jedi Knight: Jedi Academy (2003), as well as other games of the Jedi Knight series to a lesser extent. The Jedi Knight Wiki is freely editable without registration, although we do recommend registering if you edit this wiki regularly.
Please note that JKHub Wiki accounts are separate from accounts used to access other parts of this site.
If you are looking for information about anything related to Jedi Academy, this is the place to be. If you have any questions, please feel free to ask on our forum.
If you are looking for a page to write, check out this page for a complete list of referenced but not created articles.
Featured Article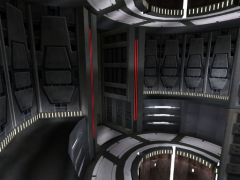 Power Duel is a multiplayer gametype available in Jedi Knight: Jedi Academy. Power Duel re-creates epic lightsaber battles by piting two opponents against a stronger opponent in a two-on-one death match. All competitors start a round with full health, their lightsabers and a blaster pistol (server option), but the lone opponent has an edge in heath and Force ability. Therefore, the teamed opponents must work together to defeat their stronger foe.
Any number of players can participate in Power Duel, but only three are in the arena at any given time. Remaning players observe until a match is complete. A match is completed when either side is eliminated. The loser is put at the end of the observer queue, and the next person or persons in line are brought in to fight the winner. (Full article...)
Help this Wiki
So far we have 7,993 contributions by 207 users. In total there are 469 articles but some of them are stubs and need expansion. In order for the JKHub wiki to be a useful tool for the community, we need more contributors to help out. A good place to start is this page with a list of articles that need expansion. For a short introduction on how to create new pages read this.
Noteworthy links
A description of who we are.
A list of mods, such as JA+ and MBII, with information about them.
A list of Jedi Academy clans.
A list of tutorials about anything Jedi Knight related.
A list of services JKHub provides.
A list of external resources for tutorials, mods, and more.
Articles pertaining to Jedi Academy's gameplay.
Resources related to Jedi Academy modding in general.
A list of articles about competitive gaming.
A list of server providers for Jedi Academy.
A list of Jedi Academy Servers that are currently active.
A list of common terms used in the Jedi Knight community.